Back to Blog...
A Pizza The Action!
July 17, 2019
---
Well – its safe to say that its been another busy week at the Lily Pad!

 
To begin with, this week we welcomed our second batch of NCS students back for their week away. We had our first group join us last week and by the end of the summer over 200 students will have stayed with us as part of their residential week away. 
Its always an interesting challenge putting that many young people all in one place so we always enjoy these few weeks! 
Elsewhere on the property, we were very pleased to welcome Ben from So Very Creative to the Lily Pad last week who was here not only to continue his quest helping us get up to speed with social media, but also to take some new photographs for the website and our TripAdvisor page. We picked a very sunny day for it – and there are some lovely some shots up on the website now for visitors to check out! 
This week, we were all very excited to take delivery of our brand new pizza oven which is available for guests to make use of down on the patio. We have bought this new oven in, in response to lots of requests and comments about one from our past visitors. Moving forward we will be providing all of our guests pizza dough in their self catering kitchens to make use of the new pizza oven themselves when they stay with us.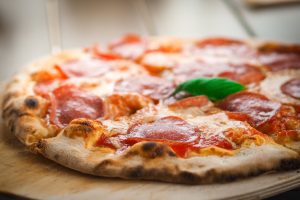 We have to say – our first experiments with us last week were absolutely delicious and went down very nicely with a glass of wine watching the sun down go on the terrace. We think this is definitely something guests might want to replicate during their stay! 
Before we sign off for this week – as we noted above – we are continuing to expand our adventure into Social Media and this month have begun to Tweet for the first time on our new Lily Pad Cottages Twitter account. You can find us and follow us now over at @LilyPadCottages.