Use arrows to view more cottages - we can now sleep up to 50
4 cottages and 4 apartments on one site
Places to Visit
Set in the heart of the rolling Nene Valley countryside, visitors to the Lily Pad are spoilt for choices when it comes to entertainment with something for everyone in the family!
Within walking distance of the cottages themselves is a world of footpaths and greenways winding alongside the stunning River Nene and out across the countryside. Many of these trails end at some very accommodating pubs that offer delicious food and drink as well as a range of local beers.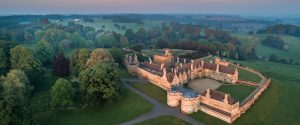 The Nene Valley has a rich and varied history and some of the key locations and places are within easy reach of the cottages as well. Right here in Nassington, we have Prebendal Manor, while just a short car ride away, visitors can explore Peterborough Cathedral who have a varied and interesting program of events and installations all year round, Burghley House – home of the annual Burghley Horse trials (one of our favourite weekends of the year!) – Rockingham Castle, Lyveden New Bield and much more all within an hours drive.
If you're looking for a unique gift or a bag full of bargains, there are great street markets in Oundle (Thrs) and Stamford (Fri) which are both well worth a visit, while the beautiful new Rushden Lakes development is just a 30 minute drive away – offering retail, entertainment and eating options all set around the Nene Wetlands preservation area. Indeed if wildlife and nature is of interest – you might also want to explore the beautiful settings of Rutland Water which is also within an hours drive – a beautiful place to take a picnic for the afternoon!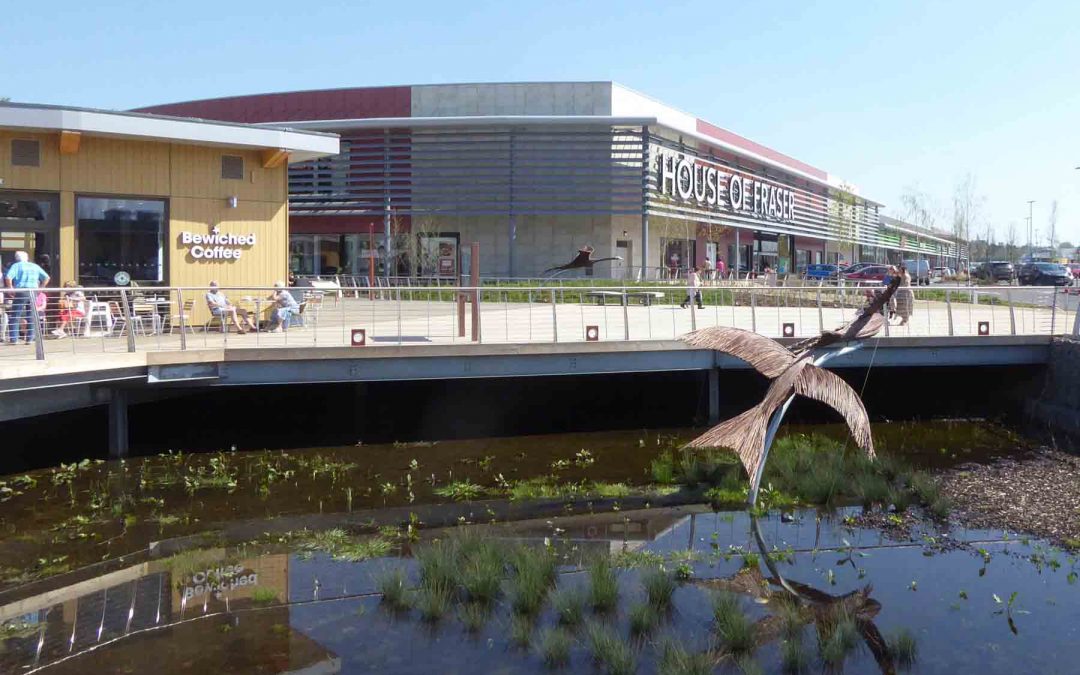 On the subject of the great outdoors – Rutland Water is only a 20 minute drive and offers great leisure activities from a water side stroll, learn to sail, windsurf or hire a bike and cycle around the reservoir stopping off for a well, deserved pint or juice at The Horse and Jockey at Manton.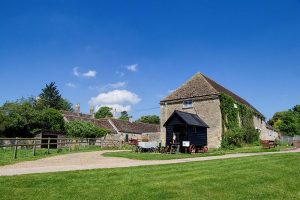 Sacrewell Farm Park is less than ten minutes away and one of its attractions are its giant Shire Horses. Hamerton Zoo Park is 15 miles away but is so popular with our visitors as it has some great exhibits, children love the monkeys.
Meantime; the East of England Arena and events centre is home to many shows and exhibitions throughout the course of the year including Equifest and New Wine. Best of all – we are only 5 miles away which makes us ideally placed as a base for events happening at the showground.
There are loads of attraction leaflets on display so no excuses not to have anything to do!
Food & Drink
When it comes to places to eat are many starting with The Queens Head in Nassington and some great pubs in nearby villages. The Falcon, Fotheringhay, The White Swan, Woodnewton, The Black Horse and The Crown at Elton and The Kings Head at Apethorpe.
In addition to these and the wide selection of eateries at Rushden Lakes, all of our local towns and villages are well appointed with a range of options to suit any taste!
In addition – a number of local restaurants, pubs and takeaways are now reopen for delivery and takeaway to the Lily Pad and you can find details of these establishments by clicking here.
Visit Northamptonshire!
Nassington being close to the A1 is the ideal location for friends and family to meet up who may live in the North and South of the country.
So why not give Northamptonshire a visit, it really is in the centre of everything and "Probably the best County in Great Britain" (Northampton is where Carlsberg is brewed).
We are always happy to receive your enquiries by phone call , email or even post. If you're a local looking for accommodation for friends and family why not arrange to come over a have a look at the cottages before you book, we are the areas spare, spare bedrooms.